Over the last days, I've looked for a software which would help me to recall facts, organize my ideas and to develop new ones. In other words, I was looking for a desktop wiki.
Yes, basket would be the canonical software for KDE users such as me, and I've indeed used it sporadically. It is, however, quite buggy and a real resource hog since version 1.0.3. Despite this fact, it has not been updated since one year.
Alternatives are, at first glance, not rare. Well ... 😉
I've finally settled for Zim. It has just what I need, and not here and there and finally a thousands of gadgets more.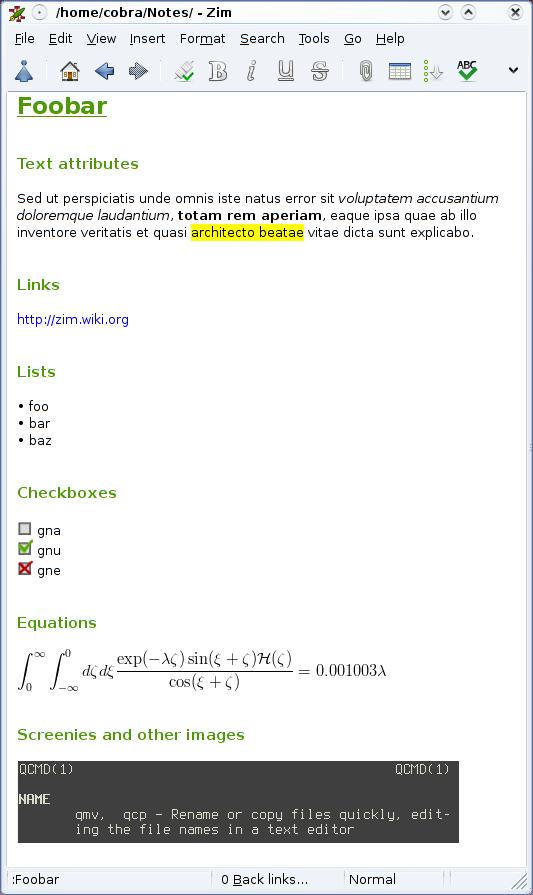 The screenshot shows the most recent version 0.28. I've installed the Fedora binary as Mandriva only offers 0.26. *shrug*